Public Art Sculpture
---
We acknowledge the financial support of the Canada Council for the Arts, Government of Canada, City of Dawson Creek, BC Museums Association, The McLean Foundation, Peace River Regional District, Northern Trails Historical Society, Trans Carrier Limited, & Anderson Anodizing.
---
Thank you everyone who submitted their designs to the PLRAC for the Public Art Sculpture. After months of consideration and deliberation, we are pleased to announce the four successful artists, below:
1. Kristen Auger was born and raised in Fort St. John, British Columbia. She is a member of the Bigstone Cree Nation located in Northern Alberta, which is part of the Treaty 8 territory. She has a Bachelor of Arts (Indian Art) from First Nations University in Regina, Saskatchewan. In 2017, Kristen was one of 150 Indigenous Canadian artists honored with the Hnyatyshyn Foundation REVEAL Indigenous Art Award to "fuel the creation of new artistic works and leave a lasting cultural legacy."
Kristen's design, which represents her experience growing up in the Peace Region as it relates to the history of the Alaska Highway, was selected for inclusion on the public art sculpture.
2. David Jacob Harder is an interdisciplinary visual artist/curator born in Quesnel, British Columbia. He earned a BFA in Visual Arts, as well as a BA in Social History, from Thompson Rivers University in Kamloops, BC. David has shown in numerous public exhibitions across Western Canada and the United.
The design and creation of the trencher's bucket is David's contribution to the public art sculpture.
3. Helen Knott is a Dane-zaa artist and advocate from the Prophet River First Nations living in Fort St. John, BC. Currently completing a Masters in First Nations Studies at UNBC, Helen was recently named one of 16 Nobel laureate-honoured world activists and one of 150 Indigenous Canadian artists to receive the Hnyatyshyn Foundation REVEAL Indigenous Art Award to "fuel the creation of new artistic works and leave a lasting cultural legacy."
Words from Helen's poem, "Dear Prime Minister: this poet has something to say to you about Indigenous rights," is Helen's contribution to the public art sculpture.
4. Barbara Swail is a photographer and multi-media artist who, for 20 years, has used her art to document the changes and activity in and on the landscape of the Peace River Region of northeastern British Columbia. Barbara has studied art at Capilano University and the Emily Carr College of Art and Design.
The design idea of using animal footprints on the Trencher's track component of the sculpture is Barbara's contribution to the public art sculpture.
---
---
The media announcement from the Canada Council was, as follows: "From Sackville, to Rimouski, to Hearst, to Rolla, to Yellowknife, to Berlin, Singapore and New York, stay tuned to see their exceptional work – and artistic ambitions – come to life!"
Thank you Canada Council for the Arts!
---

The Peace-Liard Regional Arts Council is both proud and excited to be a part of the activities in 2017 through the Canada 150 Grants for our Public Art Sculpture. Check out the announcement below.
Canadian communities are at the heart of the Canada 150 celebrations. The Government of Canada is supporting community projects across the country that will offer unforgettable opportunities at local and regional levels. Our rich local cultures will be showcased, satisfying visitors' need for authentic experiences, one of today's key tourism trends. Get involved with local organizations and support projects that will make your community shine. Find out about the activities in your area by visiting the Canada 150 website, with more to come!
"Join in the projects and events that will electrify the country in 2017! These celebrations will enrich domestic tourism and boost Canada's international reputation, and they cannot succeed without your support."
Andrew Campbell, Senior Executive Director, Federal Secretariat Canada 150
---
The McLean Foundation Supports the Alaska Highway Public Art Sculpture
Huge thanks to The McLean Foundation http://www.mcleanfoundation.ca/ , the latest supporter of the 75th Anniversary of the Alaska Highway Public Art Sculpture! Without the generosity of donors such as The McLean Foundation, this project would not be the success it is.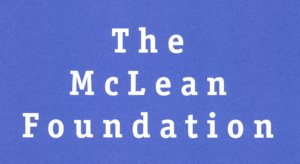 ---
DEADLINE FOR SUBMISSIONS IS NOW CLOSED.
Call for Submissions – Peace Liard Visual Artists
In recognition of the 150th anniversary of the confederation of Canada and the 75th Anniversary of the Alaska Highway, the Peace Liard Regional Arts Council is working with curators Adrienne Greyeyes, Emilie Mattson, and Karl Mattson and Advisor Brian Jungen to modify a Caterpillar Trencher used in the building of the Alaska Highway into a Public Art Sculpture. The sculpture will be permanently displayed at the NAR Park in Dawson Creek.
The PLRAC is inviting regional artists to submit design ideas for one of the components of the sculpture as outlined below:
Guidelines
Submit design that will work as impressions or "tracks" reflecting the artist's perception of northeast BC as it relates to the history of the Alaska Highway.
In creating designs, artists should keep in mind that these impressions will be laser-cut into metal plates installed on the Caterpillar's tracks (detail depicted above). Designs should be as simple and as clear as possible. The finished designs will be roughly 8"x8".
3-5 designs will be chosen by the curators and advisor of the project.
Designs may also be used in promotional material (e.g. brochures, postcards, art prints)
Artists whose designs are chosen will receive $500.
What to Send
Good quality jpgs (min. 1 MB) titled with artist's name and title of design
An artist statement about the design
A short statement about yourself
Images should be emailed to dkane@pris.ca
Deadlines
All submissions must be received by Donna Kane at dkane@pris.ca no later than midnight on December 15, 2016.
---
Consultations between Advisor and Curators – September 19-23, 2016
During the week of September 19, Brian Jungen was in town to meet with the curators in Rolla and Fort St. John. An inspiring and productive week with great conversations pre, during, and post meetings!
---
City of Dawson Creek Formally Approves Permanent Location of Public Art Sculpture – August 22, 2016
Thank you Mayor and Council of the City of Dawson Creek for approving the location of PLRAC's public art sculpture (modified trencher used in the building of the Alaska Highway) at the NAR Park – it will be located just east of the Art Gallery (near where the wagon is in the picture below). Unveiling will take place in 2017! Below is the conceptual design. Exciting!
---
Trencher is Sandblasted – July 15, 2016
---
Trencher Gets a Bath! – July 5, 2016
Thank you Colin Scobie for scrubbing the Trencher. Soon the sandblasting will begin.
---
Canada 150 Supports Public Art Sculpture – June 23, 2016
The PLRAC is so excited and enormously grateful for receiving a Canada 150 Grant to support our Trencher Art Project!!
---
Trencher Art Project Meet and Greet – March 6, 2016
On March 6th, a meeting with the co-curators and advisor took place, and an initial concept for the sculpture was formed. The meeting was followed by a meet and greet with City representatives, the PLRAC, and regional artists. A great turnout despite the blizzard!
---
Trencher Moved to its Working Site – February 18, 2016
On February 18th, Tyler Kosick with Trans Carrier Ltd. moved the trencher to its working site. A huge thanks to Tyler, Brad Whiffen and Denny Whiffen for this very generous donation of time and equipment. Once again, the newspaper did a great job of covering the event: Work to Begin on Transforming Historic Trencher into Art Piece.
---
Meet the Curators and Advisor
Curators:
Adrienne Greyeyes is a member of the Bigstone Cree Nation part of Treaty 8 territory and is a graduate of the Emily Carr University of Art and Design. Adrienne currently works as Cultural Connections Manager for Nenan Dane_zaa Deh Zona Family Services Society, an organization in Fort St. John dedicated to strengthening healthy families and facilitating change by recognizing the important and significant traditional and cultural foundations unique to the diverse peoples of Treaty 8. She practices traditional as well as contemporary bead work which has been exhibited nationally, and, in 2011, she co-curated the Grand Entry, Emily Carr University of Art and Design's Aboriginal Student Art Exhibition. Adrienne is also a professional Pow-Wow dancer. As an advocate for her Indigenous heritage and community, she was one of the organizers of the 2012 Idle No More rally in Fort St. John. Adrienne's voice in our community serves as a powerful agent for change as our community and country move forward in light of the Truth and Reconciliation Commission report.
Emilie Mattson is a Rolla resident whose artwork has been previously commissioned and/or purchased by the City of Dawson Creek. In 2003, the City of Dawson Creek commissioned Emilie to create an out-of-doors Workers' Memorial Sculpture. The sculpture is permanently displayed on the grounds of City Hall. Her sculptures are also currently part of a joint exhibit with her sons, Karl and Dean, at the Art Gallery of Grande Prairie. Emilie is the co-founder of the Sweetwater905 Arts and Music Festival, an event dedicated to bringing together artists working in a variety of disciplines from the community, the province, and beyond. Emilie's years of work as an artist and community builder was recently featured in Northern Routes magazine.
At the age of 19, Karl Mattson was recognized with an Award of Excellence for a mixed media sculpture, Dust Bunny, at BC's Provincial Juried Art Show, Images and Objects. Over the ensuring 20 years, Karl has worked in sculpture, painting, photography and film. Born into a fifth generation farming family in Rolla, BC, Karl's sculptures been previously commissioned by the City of Dawson Creek. Most recently, Karl has exhibited his work at the Lantern Gallery in Winnipeg and the Art Gallery of Grande Prairie, and he has an upcoming show at Station House Gallery in Williams Lake. His work is currently featured in the March 2016 issue of Border Crossings.
Advisor:
Winner of the of the inaugural Sobey Art Award in 2002 and the 2010 Gershon Iskowitz Prize, Brian Jungen is one of the most highly regarded Canadian artists of his generation. Born in 1970 in Fort St. John, BC to a Canadian father and a Dunne-za mother, Brian studied visual art at the Emily Carr Institute of Art + Design, graduating in 1992. Acclaimed for work that transforms the familiar into objects that engage themes of globalization, pop culture, and the commodification of Indigenous culture, Brian has exhibited extensively in Canada and internationally, in venues including the Tate Modern (London), the New Museum (New York), the Biennale of Sydney, the Gwangju Biennial (South Korea), and Secession (Vienna). From 2005 to 2007, he was the subject of a major exhibition organized by the Vancouver Art Gallery that traveled to New York, Montreal, Rotterdam, and Munich. His work is included in the collections of the National Gallery of Canada, the Art Gallery of Ontario, the Vancouver Art Gallery, and the National Museum of the American Indian, as well as numerous private collections.
---
Approval in Principle: December 21, 2015
By December, the Peace Liard Regional Arts Council had put together a team. The project would be co-curated by Adrienne Greyeyes, Emilie Mattson, and Karl Mattson with overall direction and advice from Brian Jungen. On December 21, 2015, the PLRAC made a presentation to Dawson Creek's Mayor and Council, outlining the project and asking for approval in principle to have the sculpture permanently displayed at the National Alberta Railway (NAR) Park, Mile Zero of the Alaska Highway.
The vote was unanimous – yes!
Sculpture to Recognize Alaska Highway's 75th Anniversary
---
Gaining Momentum: November, 2015
By November, we'd made a few trips to meet Roger and to view the Trencher (aka Sideways Caterpillar). I talked to Emilie and Karl Mattson, two artists known for their large scale sculptures made from salvaged metal. They were interested. I brought the project up during a visit with Brian Jungen. Was there any chance he'd be interested in providing direction? It was a big ask, but Brian, who was raised in northeast BC and is a member of the Dane-zaa Nation, a group directly impacted by the highway's construction, said yes. I talked to Adrienne Greyeyes, an Indigenous artist from Fort St. John who had recently graduated from the Emily Carr Institute of Art and Design. The project was gaining momentum, and on November 9th, the idea went public: Arts council breathes new life into six-ton trencher used in highway construction . 
---
Where it all Began: Arts BC Conference (Penticton, BC April, 2015)
The idea for our public art sculpture began at an end-of-day Arts BC Conference Social hosted by the Penticton Art Gallery . What a pretty gallery and what a beautiful setting. Outside the big window of the main foyer, a cherry tree, radiant with blossoms and afternoon sun, filled the space inside with its exuberant light and shadows. Beyond the bright foyer was the exhibition space where Steamrolled was on display. The show was part of the Okanagan Steamfest. Artists had taken objects as varied as juke boxes and helmets and modified them into steam punk art. It was fantastic. And it got me thinking of how the Peace Liard Regional Arts Council might use this idea for a 75th Anniversary of the Alaska Highway art project. What if we took objects from the building of the Alaska Highway and had artists modify them to reflect their perspectives of this historic event?
In the building of the highway, Indigenous people were hired as guides to find the trails for the highway, but some groups did not know a highway was being built until bulldozers descended upon their camps – "Giant kettles are coming through the trees and they leave a trail where nothing grows" (translated from Cree). Wouldn't it be great to emphasize the perspectives and stories of our Indigenous groups?
During dinner, I passed my idea by PLRAC Chair Sue Popesku and artist Emilie Mattson, and we had a lively, enthused discussion on how we might make the idea a reality. On May 20th, I received an email from Sue with the subject line, "hit pay dirt." While I'd been thinking of trying to find truck doors and oil drums, Sue had found something much more substantial – she'd talked to Roger Gregoire, a local historian of the Alaska Highway who had collected "the most amazing machines that might be exactly what we are looking for. One is 8 tons and intact – used on highway construction – motor included but will not run any more. He described it like a sideways caterpillar. He says we can have it. NO CHARGE—he says it can go to a good home. He does not want it back and he says art projects are a perfect fit for these things. BINGO."
And indeed, it seemed we had hit the jackpot. Of course, the project had also become a whole lot bigger than we'd originally imagined.
---
The PLRAC also wishes to thank the following sponsors of this project:
---